Washing Machines
On a search for a new washing machine? Have a look below at our key product features, all uniquely designed to save you time and worry. Discover even more detail with our interactive product guide.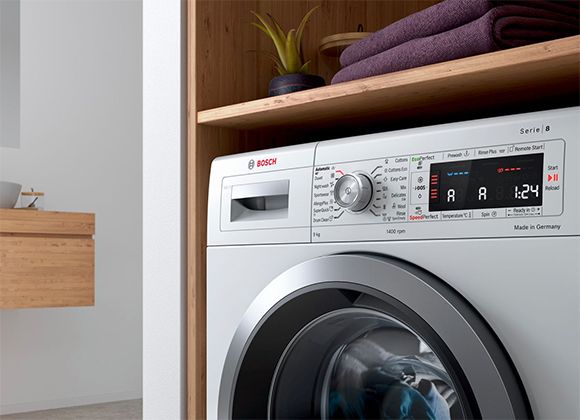 Freestanding & Built-In Washing Machines
Freestanding - Energy and water-saving technologies across our latest freestanding laundry appliances give you peace of mind when washing and drying your clothes.
Built-In - Our built-in laundry appliances are designed to perform perfectly, load after load. And our advanced technology means your clothes are cleaned effectively and efficiently.
Take a closer look at our washing machine features
Just click the hotspots or click and slide left or right to get a better view.
Our key features in detail